Erasmus in Schools (EiS) is an activity that was born under the shelter of the international project; SocialErasmus (SE). Within SE, EiS is part of one of the eight causes of SE: education. 
The main objective for which EiS was created was to familiarize students from non-university stages in each country with Europe and international mobility. In such a way that  among the objectives of the EiS activity, the following stand out : make known the traditions and customs of people from different backgrounds, promote international mobility, break down stereotypes and promote values ​​of democratic coexistence. On the other hand, EiS offers a fantastic opportunity for international students to get closer to the local communities where they live and promote their countries of origin, integrating themselves even more, in the society that welcomes them. At the same time, EiS gives local students the opportunity to have a first-hand experience of other existing cultures in Europe.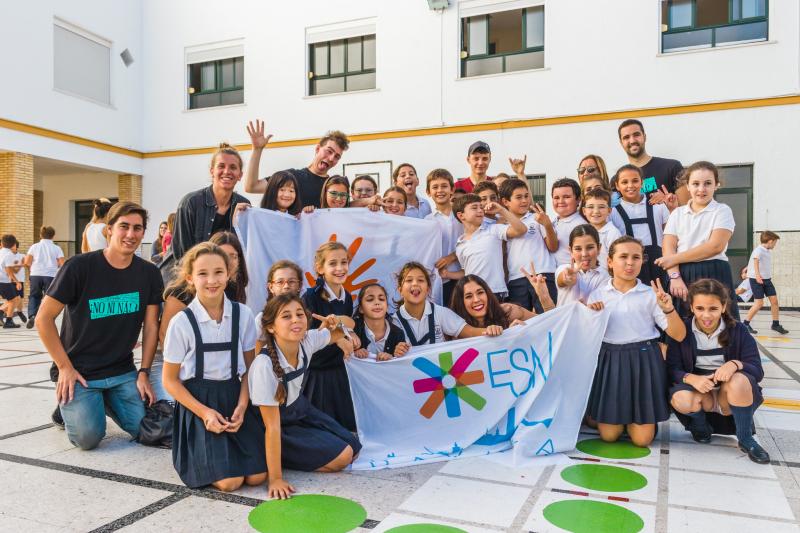 In short, an Erasmus in Schools activity consists of  international students  visiting local schools and lessons about their country, culture and traditions, to create cultural awareness among local students and encourage them to participate in an exchange program in the future. EiS activities are always personalized, adapting to local students, their educational level and the needs established by each teacher and are always supervised by at least one person representing ESNr.
If you have any questions about EiS, contact us at [email protected]
If you want more information about the project, see our booklet: